Another relatively warm, still day. An early morning ringing session in the desert produced a Linnet and a Reed Bunting among more regularly encountered species. Two Oystercatchers, a Lapwing and four Swifts passed overhead. A Great Spotted Woodpecker was also making its way along the telegraph poles towards the fishing boats, the first in the area since the spring.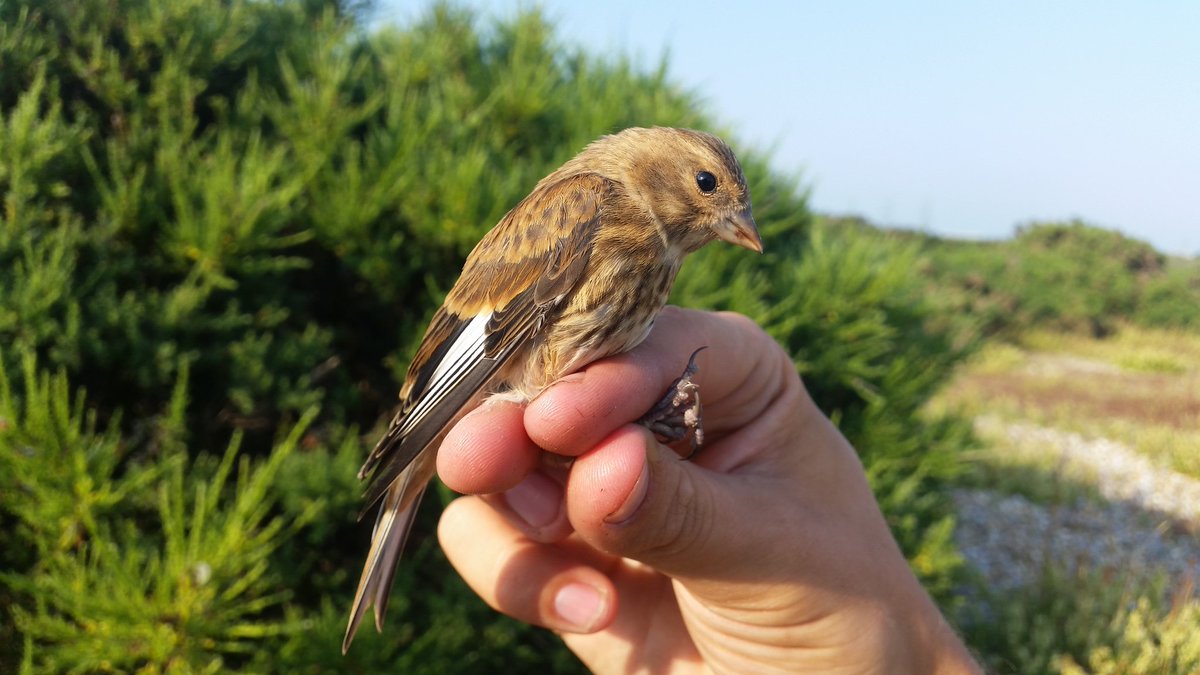 Linnet Carduelis cannabina Dungeness 6th July 2018
An evening sea watch at the Patch produced two Gannets, three Mediterranean Gulls, 30 Sandwich Terns and 15 Common Terns.

The moth trap was very busy last night with 34 species of Macro Moths and 49 species of Micro Moth. Notable species included hundreds of Synaphe punctalis

,

two Sussex Emeralds, nine Kent Black Arches Meganola albula and 11 Cynaeda dentalis.